Windows 10 comes with a free built-in antivirus program called Windows Defender that provides real-time protection and the ability to scan your PC.
It also allows you to perform custom scans, which allows you to specify a specific folder or drive that you want to scan for malware. Since you only need to scan this folder, the scan time will be much faster than scanning the entire machine.
Below, we have provided two methods that you can use to perform a custom scan of a specific folder.
Method 1: Right-click the folder and scan it.
If you want to scan a single folder and its subfolders, the easiest way is to simply right-click on the folder and select "Scan with Windows Defender" as shown below.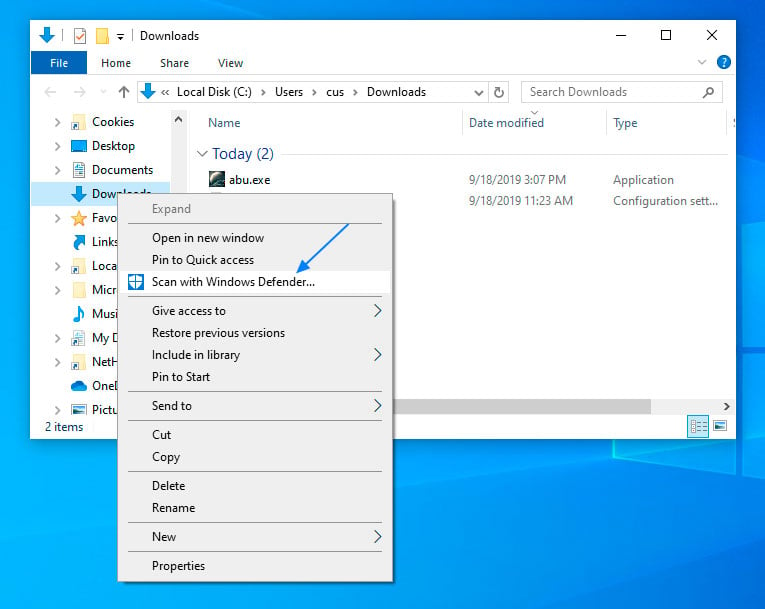 Once you choose Scan with Windows Defender…Windows Defender will start and scan all the files in the folder and its subfolders.
If it detects malware, it will alert you as shown below.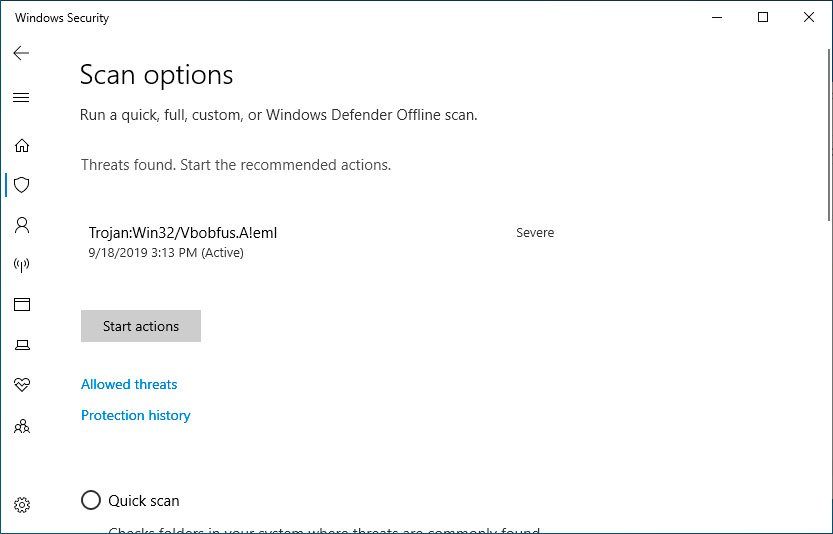 Now you have to click on Start actions button to quarantine the file and make it inaccessible.
When this is done, Windows Security will provide you with a summary as shown below.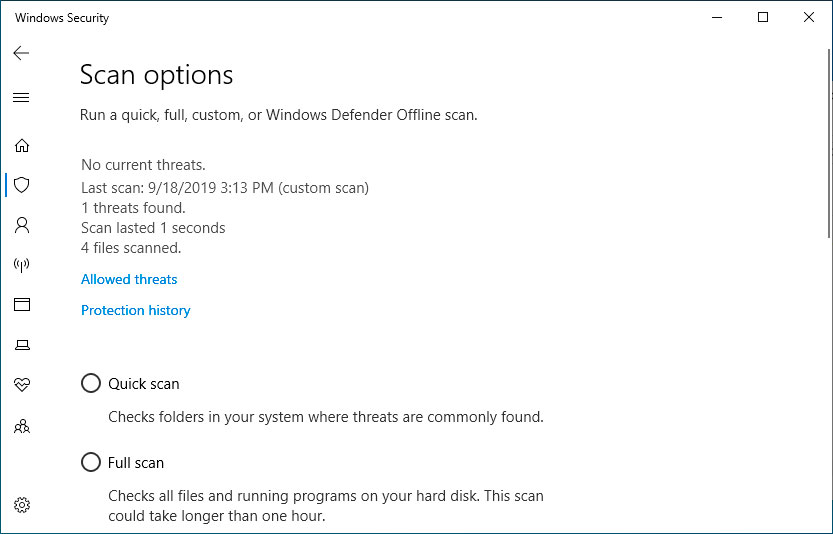 Now you can close Windows Security.
Method 2: Perform a custom scan with Windows Defender
Another method is to use the Windows Defender interface to perform a custom scan of the selected folder. To do this, follow these steps:
In the start menu, find Windows Security and click on the result when it appears as shown below.

Windows security search

When Windows Security opens, click the icon Virus and Threat Protection option.

Windows Security Screen

When the Virus & Threat Protection screen opens, click Scan Options link as shown below.

Select scan options

When the Scan Options screen opens, scroll down and select Custom scan. Then click on Scan Now to start a custom scan.

Windows Security About page with version information

Windows Defender will now ask you which folder you want to scan. In our example, we selected the C: drive to scan the entire C: drive and only that drive and all of its subfolders.

Select a drive to scan

Windows Defender will now scan the C: input drive for malware. While running, it will display the number of scanned files and the estimated time remaining until it is completed.

Scan drive C:

When this is done, it will list the number of infections found. To clear infections, click on Start actions button.

Detected Threats
After viewing the summary, you can close the window.